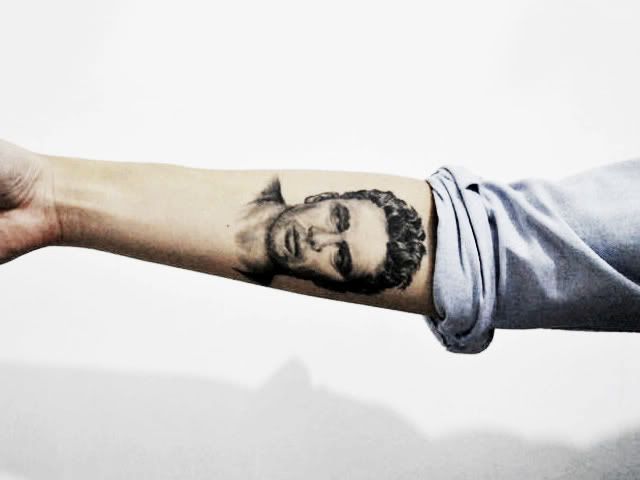 Today, I turned 22 and independent. My family moved this year to the states to start a new life while I have to be stuck here for college. I am having a hard time adjusting but I'm pretty sure that I will be able to acclimate myself with the changes around.
On the day of my birthday I gave myself the most painful gift ever. A tattoo. I always wanted to get inked ever since I sense my passion for art. Tattoo is an art and an expression of individuality so I think having one is a great step for me.
I decided to have James dean face on my right sleeve. It is not a surprise to anyone that I am a huge fan of James Dean so nobody stop me for having a permanent mark of his face on my skin. Like what I have said on my previous blog, His life and style is a constant inspiration to me.