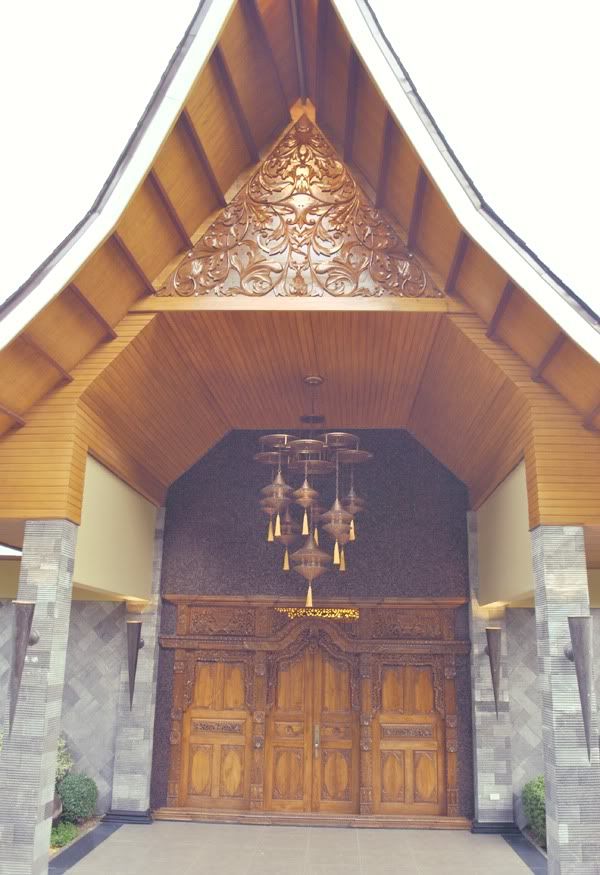 My family decided to go out of town last month and we all agreed to go to batangas because that's the farthest I can drive (friend trips are a different story) My lola discovered this place on television called "Cintai by Corritos Garden" I am not surprised that she did, because she never really go out and away from her room and television. It was featured in one of her favorite shows and she suggested it to us right after she saw it.
Cintai is an indonesian word for love. I heard that they built this place for the memories of their mother. The place was huge. It has 2 pavilions that caters events and 18 huge villas. We checked in at their executive villa because it is away from other villas, we wanted a peaceful stay, and it has a private Jacuzzi with a bar. Staying at their other villas isn't an issue at all. Especially with their place that is not yet commercialize, crowd is not going to be a problem. The owners are accommodating, they will give you personal butlers to send your meal at your villa if you requested. The executive room is nice. Its quite expensive but all worth it. I loved their bathroom and the aroma scent they used in the room. I actually searched for the scent in the mall when we got home.


We strolled around the whole garden and I was impressed by the architecture and sculpture around. Most of their walls are engraved and carved perfectly plus there are animals roaming around. I seriously thought I was in thailand/indonesia for a second! I really felt the culture.
I wish I could post everything up here but I think its better if you see it for yourself. Go check their site here
www.coritosgarden.com